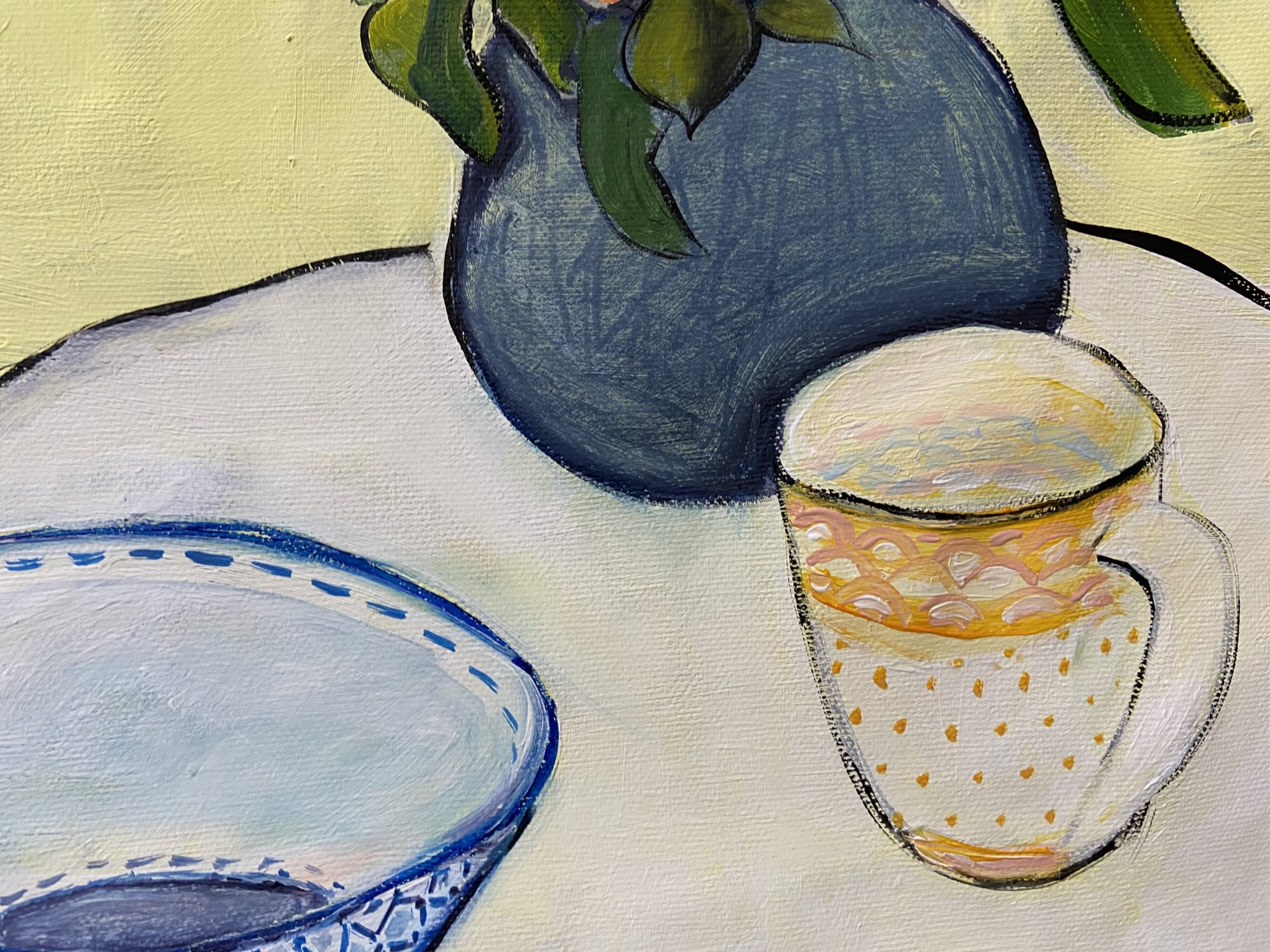 Some days start like a total nightmare and end so good that I sometimes can't believe it! Big thanks to B.K.!!!
And now to something completely different: After wasting the last years on Instagram posts, I've finally returned to my web page. Some weeks ago, I had a chat with another artist after reading his blog post about Insta and likes and how this can influence the opinion an artist has about her or his own work. This reflected my own experiences, and he came to the same conclusion as I did: to put the website first, which is especially a good thing for artworks that are not suitable for the small Insta format.
The problem with social media is that it is there … and the other problem with social media is that it sucks up time and attention like a dried-out sponge … and another problem with social media is that it is a so inherent narcisstic media, why don't we all just sit in front of a mirror for several hours and tell ourselves how great we are … and the biggest problem of social media is that it does not bring any money, but for the operator.
Sometimes I get so lost in all the other great artworks that people post there, and I'm kind of loosing myself in all the possibilities, in all the things I could do, not even asking if I want to. It is not really a bad thing, more a neutral thing, it is a bit like an artificial universe. Although, I guess loosing yourself is a bad thing…
However, as a visual artist I somehow have to deal with social media. By the way, did someone ever notice that the abbreviation would be SM? Anyway, I have promised myself to put my website first now. No cheap likes here. But if you should like one of my artworks or all of them, just send me an email, tell me how great it is, I will print it out, nail it at my wall and I will love you forever.
It's late.